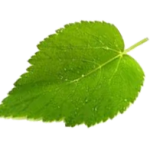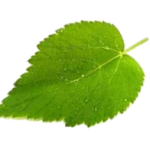 Chair massage
Bots BodyWorks wants employees to be comfortable in their own skin. Thanks to chair massages, employees feel healthy and relaxed, and pain symptoms decrease. We notice immediate improvement in their vitality and productivity.
More than a chair massage
Because our qualified masseurs are present at the workplace, they see symptoms in their context immediately. This way, pain symptoms are not only fixed, they are also prevented. Our chair masseurs take note of physical strain and combine chair massages with practical movement advice. Illness is not only unpleasant to the employee, on top of things, it costs our clients an average of 500 euros per day. So, preventing even one day of sick leave by providing a chair massage will save you a lot of money.
How does Bots BodyWorks work?
During a chair massage we use an extremely comfortable ergonomic chair. Shoulders, back, neck, arms and hands get a massage. The chair massage can take place in the workplace itself, or in a separate space. You can very easily book your massage by yourself, through an online reservation system. This makes sure you, the employer, don't have additional paperwork.
Our masseurs are 'senior professionals'. They have years of experience under their belt, they get regular training, and they are aware of the newest techniques. Our strength lies in an individual, sociable approach. Our masseurs are health coaches who stimulate relaxation and movement. Research shows that they get an average rating of 8.4.
The obvious effectivity of chair massage Amsterdam is visible on physical and psychological levels. Decreased blood pressure, decreased heart rate, less perceptive to fevers and colds, decreased headache related symptoms, decreased stress hormones in the body, decreased lower back pain and healthier sleep behaviour.
But it also pays off on a psychological level: decrease of anxiety, less likely to get depressed, increased concentration, more relaxation, reduced stress experience, increased alertness.
Because we like to take your wishes into account, we like to make a customized quotation. Frequency, number of employees and timespan are relevant here. Chair massages are stimulated by the government and are tax deductible. Massages are tax deductible for companies, when they are part of their health and safety plan and when the massages take place during business hours. Want to know more about the fiscal possibilities? Contact us, and we'll tell you more about this.